Read What Other Customers Had To Say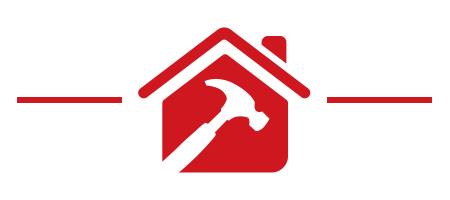 "Very professional. Every day when they left they cleaned up. You could not tell I was having work done. Very personable and all subcontractors were very professional as well. Honest and up front with everything. I knew every step of the way from initial consultation, to price to finish what was happening and what to expect. Very considerate of my time and comfort in the process. I can not say one thing negative. Awesome company! Call them. You won't be sorry!"

"Blair Construction remodeled my bathrooms to make them handicap accessible. Their work is done professionally, timely and with care for me as the customer. They kept the space neat and organized at the end of the day to prevent trips and falls. Kind, courteous and caring the entire time. I would highly recommend Blair Construction and Erin Blair."

"Blair Construction did an excellent job on my total bathroom renovation and I am very pleased! They do quality work and worked hard to get exactly what we wanted! Erin Blair and Blair Construction are professional and trustworthy and I will use them again for my all my home and construction needs."

"Blair Construction did an amazing job transforming my outdated bathroom into one of my dreams! They made my vision everything I wanted and more. Erin and his team were super professional, communicated all aspects of the project, and were absolutely great to work with from start to finish. I highly recommend Blair Construction and Cabinets for all of your construction needs!"

"What a great job. They listen to what you are looking for. The pay great attention to detail. They will offer you advice based on their expansive knowledge. They always keep you advised as to who, where, how, and when. We could not have asked for better. Thank you all."

"These guys did an awesome job on my house. They had the job done in a timely manner and keep me up to date on everything. I will have them back when I am ready for my next project."

"Blair Construction did great work regarding a job in my master bathroom. Erin was very professional from start to finish. I will call Blair Construction again if I have future such needs."
How Was Your Experience?
We at Blair Construction and Cabinets take much pride in our long line of satisfied customers. That's why we do everything we can to ensure you're happy with both the quality of our work and our customer service. We use customer feedback to make our business even better, so we are kindly asking for your opinion. What did you think of us? Did your project turn out the way you'd hoped? Were we responsive as a company to your wants and needs? Even if your experience was less than par, we want to know. Just give us a call!
Our commercial contractor, demolition contractor, and remodeling contractor will do everything they can to make sure you're happy with your bathroom remodel, new custom cabinets, full kitchen remodel, new granite countertops, home remodel, new kitchen cabinets, new kitchen countertops, kitchen remodel, shower remodel, or drywall project. Be confident that when you choose Blair Construction and Cabinets for your construction project, you'll be guaranteed a client experience unlike any other. To schedule your own drywall, demolition, or granite countertop service and to experience the benefits of working with us in the Lakeland, FL; Winter Haven, FL; or Bartow, FL areas, we encourage you to reach out to us!