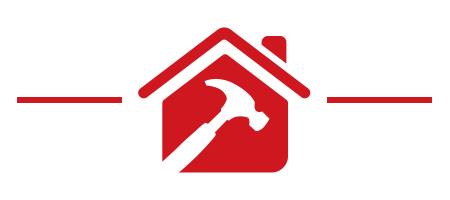 We Offer Home Improvement Services Throughout Lakeland & Winter Haven, FL
No home improvement job is too big or too small for our team. It is not uncommon for homeowners to plan some sort of home improvement project every few years in order to keep their home updated. It is easier to handle one project every two or three years than it is to face needing multiple upgrades after a decade or more, so it makes sense that many homeowners do it this way. At Blair Construction and Cabinets, we are happy to help you with this type of home improvement, as no job is too small for us. We are also available for those whole-house home improvement projects in instances where you purchased a fixer-upper or perhaps an investment property you want to upgrade before selling.
We are experienced in a number of home improvement projects, including kitchen remodeling, bathroom remodeling, drywall installation, repairs, and more. Whether you know what you want or need some advice on where to begin, give us a call, and we'll take it from there. We strive to exceed your expectations in order to give you the home of your dreams – one room at a time, or all at once!
Whether you're looking to install granite countertops or begin an entire home remodel, we have all the proper knowledge and tools to get the job done right. Our remodeling contractors are proud to provide quality services to residents across Bartow, Lakeland, Winter Haven, FL and the surrounding communities. The next time you're looking to start a home remodeling project, rely on our contractors to achieve beautiful-looking results.
Our Home Improvement Service Options
When you're looking for a remodeling contractor to handle your next big, or small, home improvement project, turn to the experienced team at Blair Construction and Cabinets. Our team has an extremely vast construction skill set, which means we are more than prepared to handle different home remodel tasks. Some of the home improvement services we offer include:
Bathroom Remodel Services
Debris Removal
Full Kitchen Remodel Services
Installation of Kitchen Cabinets
Installation of Custom Cabinets
Installation of All Wood Cabinets
Installation of Granite Countertops
Installation of Kitchen Countertops
Shower Remodel Services
So, whether you're looking for a commercial contractor, demolition contractor, home contractor, or a remodeling contractor in the Lakeland, FL or the Winter Haven, FL area, our team is prepared to help. Rely on us the next time you are thinking about having a home improvement project done to your home.
Contact Us Today
One particularly exciting thing about a home improvement project is that there are so many wonderful new products on the market today. Not only will your home look more modern, but you can also enjoy a number of other benefits, such as energy efficiency, better storage, streamlined time needed in the kitchen, and a more comfortable area for you and your family. Give us a call and set up a consultation so we can get started on your home improvement project right away. We serve Winter Haven, FL, as well as other cities in Polk County.