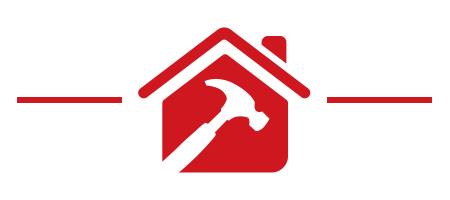 Full Kitchen Remodels for Bartow, Lakeland,
Winter Haven, FL & the Surrounding Area
When it comes to modernizing your home and increasing its overall value, you simply can't beat the results of a full kitchen remodel. It is not uncommon for home buyers to decide on a home based on the kitchen above all else. If your kitchen looks dated, buyers fear that upkeep on other critical components of the home have been deferred, as well. Your selling price may not be able to go low enough to compensate for it.
It also goes beyond the concern about getting a return on your kitchen remodel expenditures. Often, putting even a few nice touches on your kitchen can make the difference between selling your home and having it sit for months on the market with no offers. Each month your home goes unsold is costing you money – you still have expenses such as a mortgage payment, taxes, insurance and utility bills. In the end, you may spend more on these expenses than you would have on a basic kitchen remodel.
Benefits to Remodeling Your Kitchen
Your kitchen is known as the heart of the home; everyone seems to congregate there for cooking, eating, and socializing. It's important that your kitchen work for you - a home remodeling expert can help you get the most out of this space. Here are some of the tangible benefits to undertaking a kitchen remodeling project:
Work Space: The best kitchens have plenty of counter space for meal prep. If your current kitchen has inadequate work space, remodeling could help add some additional areas to make food prep easier.
Storage Space: Your kitchen needs to store all of your plates, cups, bowls, and cutlery, on top of your spices, pots and pans, and meal prep tools. Many older kitchens don't have enough space to accommodate everything you need to store. A remodeling project could help create additional storage space so everything you need is at your fingertips.
Gathering Space: Have you always wanted an eat-in kitchen? A home remodeling expert can help you add space for your family and friends to gather.
Energy Efficiency: Remodeling your kitchen allows you to replace outdated wiring and appliances, effectively streaming your kitchen's efficiency. This will lower your energy bills on top of making it easier to use multiple appliances at once.
Property Value: Updated kitchens with plenty of functional space add enormous value to a home. Remodeling won't just make your kitchen easier to function; it will also add material return to your investment.
Let our home remodeling experts help you plan the most effective way to remodel your kitchen!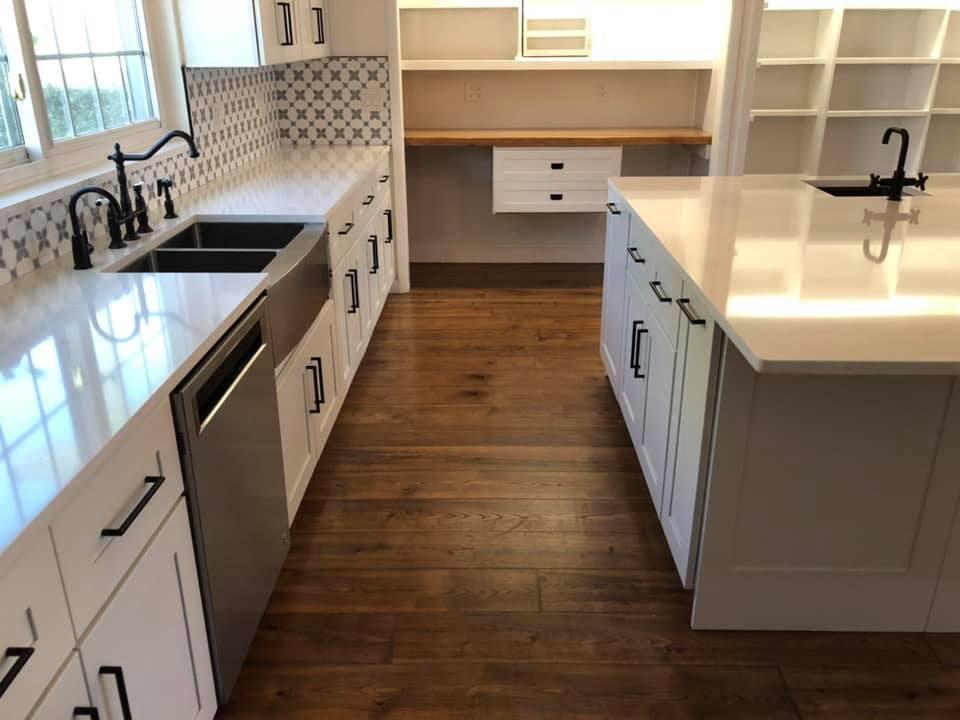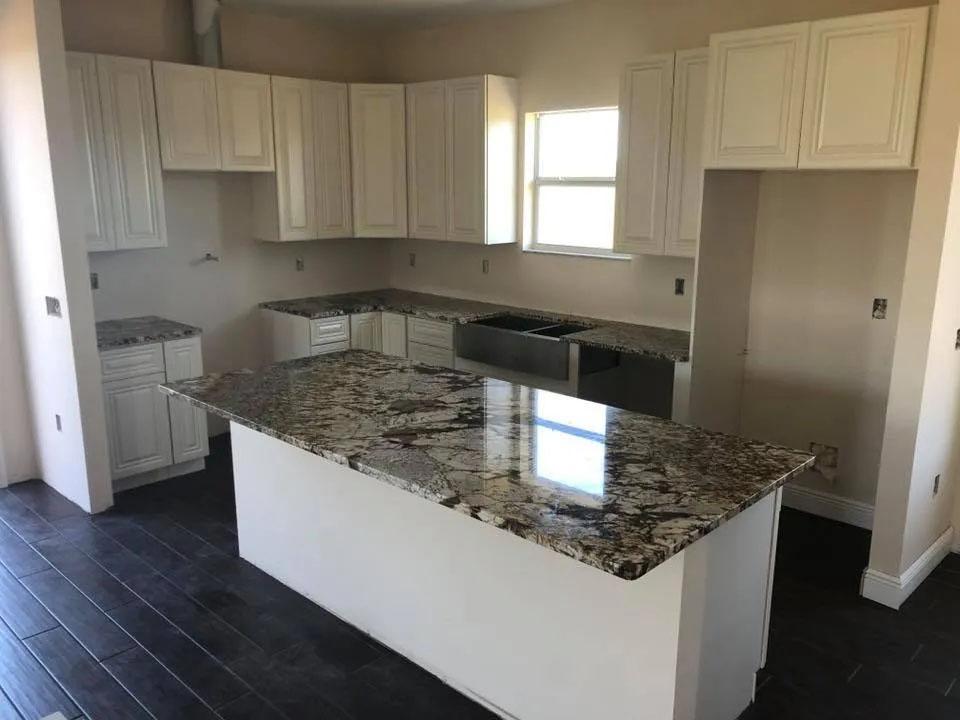 What Our Remodeling Contractors Can Do For Your Kitchen Remodel
Whether you are looking to have a full kitchen remodel or a partial one, our remodeling contractors have the experience & skills to ensure you get what you want for your kitchen. We offer a wide array of remodeling services that improve the condition, function, appearance, and value of your kitchen.
Kitchen Cabinets: Our custom kitchen cabinets are offered in an array of styles, colors, stains, and material. Custom cabinets are an item that allows your style to shine through in your kitchen.
Kitchen Countertops: Custom kitchen countertops are essential to a kitchen - they are a place where you prepare, cook, eat, study, work, the list goes on. Get quality granite countertops from Blair Construction & Countertops.
Walls and Floors: A simple way to improve the appearance of your kitchen is to install new flooring and repaint walls. You can also install backsplashes in your kitchen for extra charm.
Sinks & Drainage: A quality sink that caters to your needs is essential in a kitchen remodel. Ensure your sink is large enough for your family and functional for cooking and cleaning.
If you are looking to enhance every aspect of your kitchen in Bartow, Lakeland, or Winter Haven, FL, rely on the experienced kitchen remodel contractors at Blair Construction & Cabinets. We create custom kitchen cabinets and countertops that suit your style & budget.
Contact our team today to learn more about your kitchen remodeling options or to schedule a consultation!
Contact Us Today
At Blair Construction and Cabinets, we understand that you want the best kitchen remodel result you can get for the lowest cost possible, especially if you plan on selling your home.
Even if you plan to stay in your home for a few more years, you still want your investment to add value to your home, so a kitchen remodel project is never a bad choice.
Our general contractors are happy to work with homeowners as well as investors interested in the modernizing or restoration of a residential property. We can improve your property for today's enjoyment and tomorrow's sale value. Give us a call to set up a consultation today!