Demolition Contractor Serving Bartow, Lakeland, Winter Haven, FL & the Surrounding Area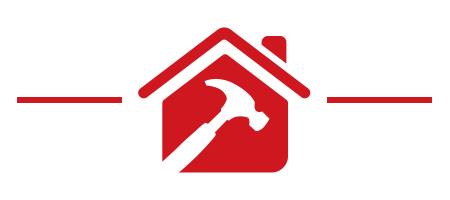 Blair Construction and Cabinets can handle any residential or commercial demolition project in Central Florida, including the Bartow, Lakeland, and Winter Haven, FL area. As an experienced demolition contractor, we can make way for a new build, or we can demolish a structure simply to clear the space. We can demo homes, sheds, slabs, and anything else you no longer want on your property.
Our team is licensed and insured, and our experienced crew always works with safety in mind. We are also locally owned and operated, so you can expect a great customer experience as well as quality work, no matter what your demolition project involves. Whether your demolition project includes a bathroom remodel, kitchen remodel, or a full home remodel, you can count on Blair Construction and Cabinets for reliable and safe demolition work and debris removal.
Reliable Debris Removal Services
At Blair Construction and Cabinets, we understand that kitchen and bathroom remodeling can be exciting. Not only do our home contractors complete the demolition for your home remodels, but we make sure to dispose of the construction debris, so you don't have to. Hauling away the waste from a construction project can be tough work and cost you time and money. Our team takes the time to complete debris removal services, getting rid of concrete, scrap wood, leftover drywall, metal scraps, and more. We know what materials can be disposed of and which should be recycled and the best places to drop off the debris.
From home remodels to debris removal, our team can help you tackle your construction and demolition projects in an efficient and reliable way. Whatever the project you have planned, that team at Blair Construction and Cabinets is ready to get it done and get it done right.
Contact our demolition contractor today for more information about our services.
Storm Cleanup Services
In addition to the removal of construction debris, Blair Construction and Cabinets also provides storm cleanup. Areas that have been damaged by storms can not only be an eyesore, but they can also be hazardous and difficult to navigate. Our demolition contractors can safely remove and dispose of any unwanted debris that a storm has caused.
From twigs to full grown trees, damaged buildings, and other wreckage, our demolition contractors can remove the damage done to your property. Our team takes pride in delivering storm cleanup to the Bartow, Lakeland, and Winter Haven, FL area. Contact us today to learn more about storm cleanup.
Contact Us Today for an Appointment!
Call Blair Construction and Cabinets today to schedule an appointment or request a free estimate for your planned demolition project. Unlike other contractors, we don't drop off the face of the Earth once your project is completed. We're always available to answer any questions you may have and address any concerns regarding the property.
Contact us today to get started on your planned demolition!