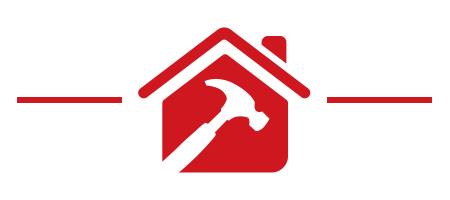 Bathroom Remodel Services
for Bartow, Lakeland, Winter Haven, FL & the Surrounding Area
Let our experts show you the various ways we can make your bathroom remodel suit your needs. Is your master bathroom the relaxing oasis you need at the end of a hectic and stressful day? Does your guest bathroom meet the needs of your guests? Does your secondary bathroom serve the needs of your children? If you answered no to any of these questions, it just might be time for a bathroom remodel project.
At Blair Construction and Cabinets, we enjoy turning any of your home's bathrooms into a more useful and enjoyable area of your home. A bathroom remodel can be a complete demolition and rebuild, a simple exchange of fixtures or anything in between. There are a number of benefits involved with a bathroom remodel that you should consider. First of all, a bathroom remodel will add value to your home. Beyond the monetary value gain, you also gain enjoyment value, especially if you add that nice soaker tub or large walk-in shower you've always dreamed about. You can also save going forward, thanks to the energy efficiency of today's products. For example, newer models of toilets use far less water than older ones.
Our Remodeling Contractor Can Revitalize Your Bathroom
There is a lot of customizing that can go into a bathroom remodel and with our remodeling contractors, you can have your wildest dreams become a reality. We work on all aspects of the bathroom and can integrate the latest styles and products into your Bartow, Lakeland, or Winter Haven, FL home. From custom cabinets and granite countertops to a shower remodel, we have the experience to enhance your bathroom. Reach out and connect with us if there is something you envision for your bathroom remodel but don't see below.
Below are a few of the services and products we work with for clients in the Central Florida area.
Shower Remodel
Toilet Installation
All Wood Cabinets
Light & Ceiling Fan Installation
Sink & Faucet Installation
Custom Backsplash
And More...
Contact Us Today to Schedule a Consultation!
Let our expert general contractors at Blair Construction and Cabinets show you the various ways we can make your bathroom remodel suit your needs, whether that is new cabinetry and counters, new faucets, new plumbing, new flooring, a new shower remodel or all of the above.
You will be provided with a quote and a detailed report of the scope of work covered – no surprises and no gimmicks. If you want a company that will listen to your needs and expectations, and then follow through on fulfilling them professionally, give us a call. We serve Winter Haven, and the surrounding areas, including Lakeland and Bartow, FL.